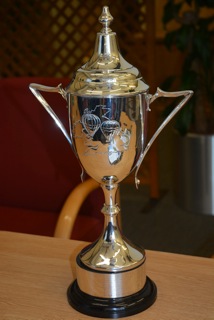 Congratulations to Kevin Graham on winning the Counties Challenge!

The Counties Challenge is a competition for "The longest hot air balloon flight within the boundaries of a county in the United Kingdom"

Details of the Counties Challenge can be found HERE


Kevin took the lead in the Spring quarter, scoring 10 points each for his flights in Durham and North Yorkshire respectively, and stayed in the lead throughout the remaining quarters - scoring 40 points in Summer, 40 points in Autumn, and was the only pilot to submit flights in the Winter quarter adding another 20 points to his tally.

His winning score of 120 points was gained by submitting a total of 14 flights in 5 different counties.

Well done, Kevin, on your achievement - and for putting PRBA into the Counties Challenge roll-of-honour.