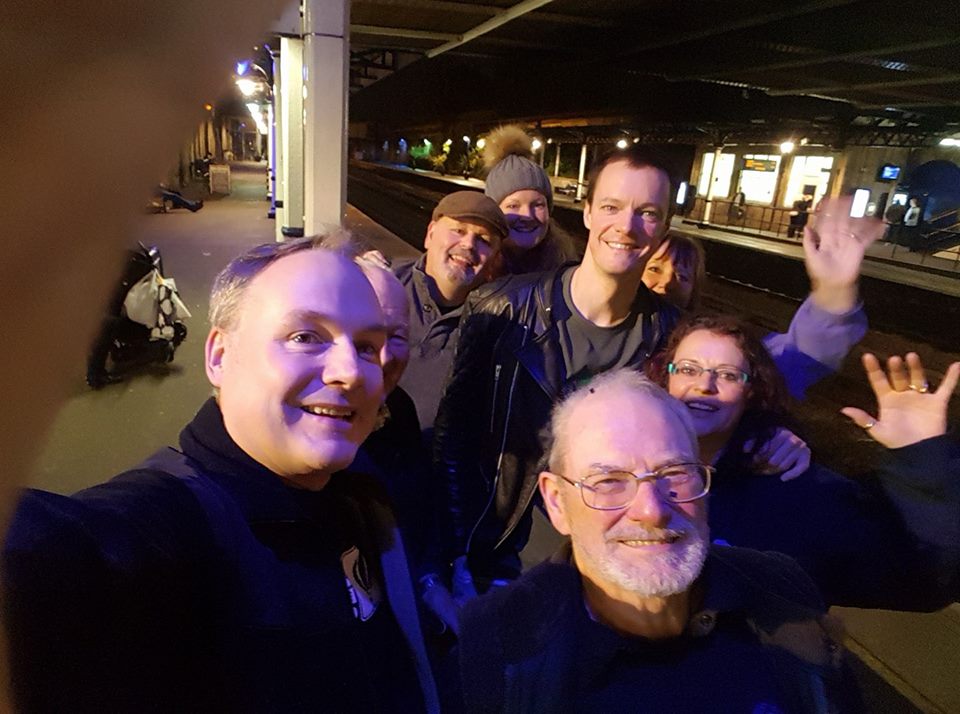 On Saturday 10th December 2016

We went on the trail of ale today with a select few of us; Alex and Elaine Smith, Clare and John Brewster, Phil Haworth, Derek Grimshaw, Linda Crossland Clarke and Rafe Greenacre.

The Trans-Pennine Ale Trail is simply what it says it is; a train running across the Pennines from Stalybridge to Batley and all stops in between. All you need is a day rover ticket and you can jump on and off the trains wherever and whenever you like. All the pubs are close to the stations so it is a really easy 'crawl'!

We were all supposed to meet up at The Commercial in Slaithwaite at 12pm, but John Russon had a rebelling car, Phil and Derek's train broke down, and Linda and Rafe were directed to the wrong train!

So, as Linda and Rafe finally found their way out of the station at Slaithwaite we arrived on the opposite platform en route to Huddersfield. Linda and Rafe continued on to the Commercial and then caught up with us a little later.

Fortunately, we found each other on the station at Huddersfield and headed off towards Dewsbury.

A few pints later, lots of glitter, and some good laughs, we took off back to Huddersfield and into the second pub on the station.

It was here that we parted company with half the team heading home due to previous engagements.

Good fun, lots of laughs, good company; next year?